Please use us as a resource!
We can help with financial aid, choices in degree programs, CLEP credit, testing for online classes, and using your student accounts, among other things. Contact us using any of the methods below.
Phone: 605-773-2160
Fax: 605-773-3020
Email: info@capitalcitycampus.org
Faculty & Staff Directory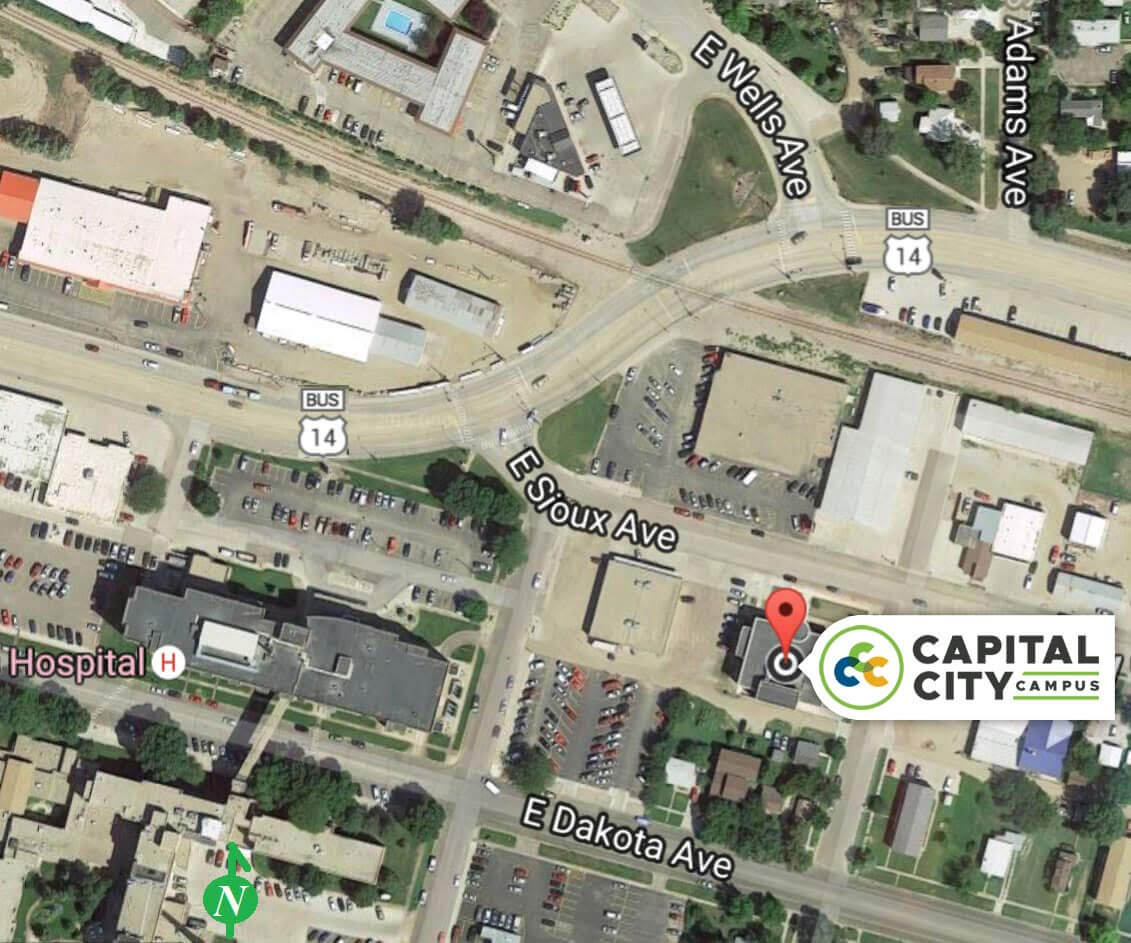 925 E Sioux Avenue
Pierre, South Dakota 57501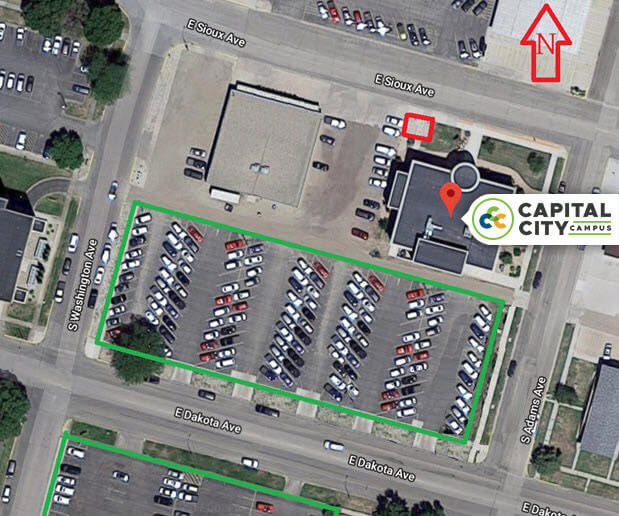 CCC parking lots are outlined in green on the map above. Handicap spaces are outlined in red. Parking in private businesses' parking lots for CCC functions is prohibited. Blocking mailboxes when parking on city streets is also prohibited.