Capital City Campus is participating in this year's #SDGives! If you would like participate in the one day only event and donate to Capital City Campus, follow the link below! We appreciate your support to help us continue to offer secondary education to the students of Central South Dakota!
Learning Opportunities for Everyone
From high school students interested in dual-credit opportunities to retirees looking for opportunities to enrich their knowledge, you'll find a variety of course and program options for college degrees, professional development and lifelong learning. Daytime, evening and online classes are available.
New for 2021: Registration for college courses at Capital City Campus (CCC) must be done through the SDSU Office of Continuing and Distance Education. Please email SDSU.Distance@sdstate.edu with your name, student ID, and course(s) that you want to register for.
Get Your Nursing Degree Here
Capital City Campus partners with the Lake Area Technical Institute to offer on-campus programs allowing students to earn a Practical Nurse certificate and an Associate of Applied Science degree in Registered Nursing. Learn more about the nursing education opportunities at CCC.
We can help. Our staff is a great resource to assist you to evaluate your skills, interests and any previous education to put you on the quickest path to a new career.
Partnering with South Dakota's Public Universities & Technical Schools
Flexibility for Our
College Students
Our classes are scheduled at times to suit working students and our staff is here to help. If you're not sure what path is best for you, connect with us to discuss your college plans and professional goals.

Financial Aid & Scholarships Available
From grants and low-cost loans available through the completion of FAFSA to local scholarships available to Capital City Campus students only, we'll work with you to help make college more affordable.
You'll find a wide variety of professional development opportunities at Capital City Campus. Small business owners can take part in courses covering QuickBooks, basic accounting and others. Individuals looking to improve their skills or take on a new career can take training to learn about Microsoft software, the Adobe suite, web development, writing and more. Classes are offered in person at Capital City Campus and online through our partner, Ed2Go.
Never Stop Learning
CCC offers a number of classes and sessions for lifelong learners in Central South Dakota. From music to health to film to history to you name it. Become a member of the Osher Lifelong Learning Institute to access these fun, enriching sessions available on our campus.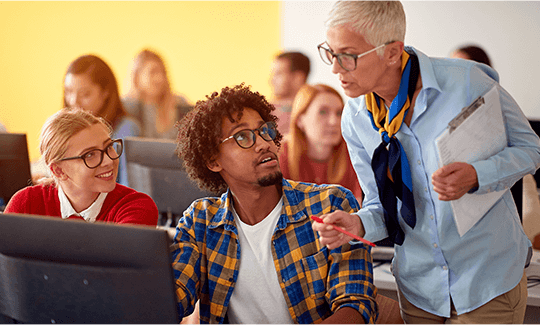 1 Session Thursday, April 2nd 10am - 11am
This course is an interactive lecture and discussion about the opioid crisis in the Midwest. The lecture includes statistics, prevention techniques, how to identify opioid misuse and current treatment options for addiction in an easy to understand format.
Access great sessions like these.