At Capital City Campus, we believe that continuing your education is something you shouldn't have to question.
Capital City Campus provides you with an on campus, secondary education experience for students looking to stay on course with their education, while staying close to home.
Take traditional face-to-face or virtual classes that cover your general requirements for any degree for only $40 per credit hour!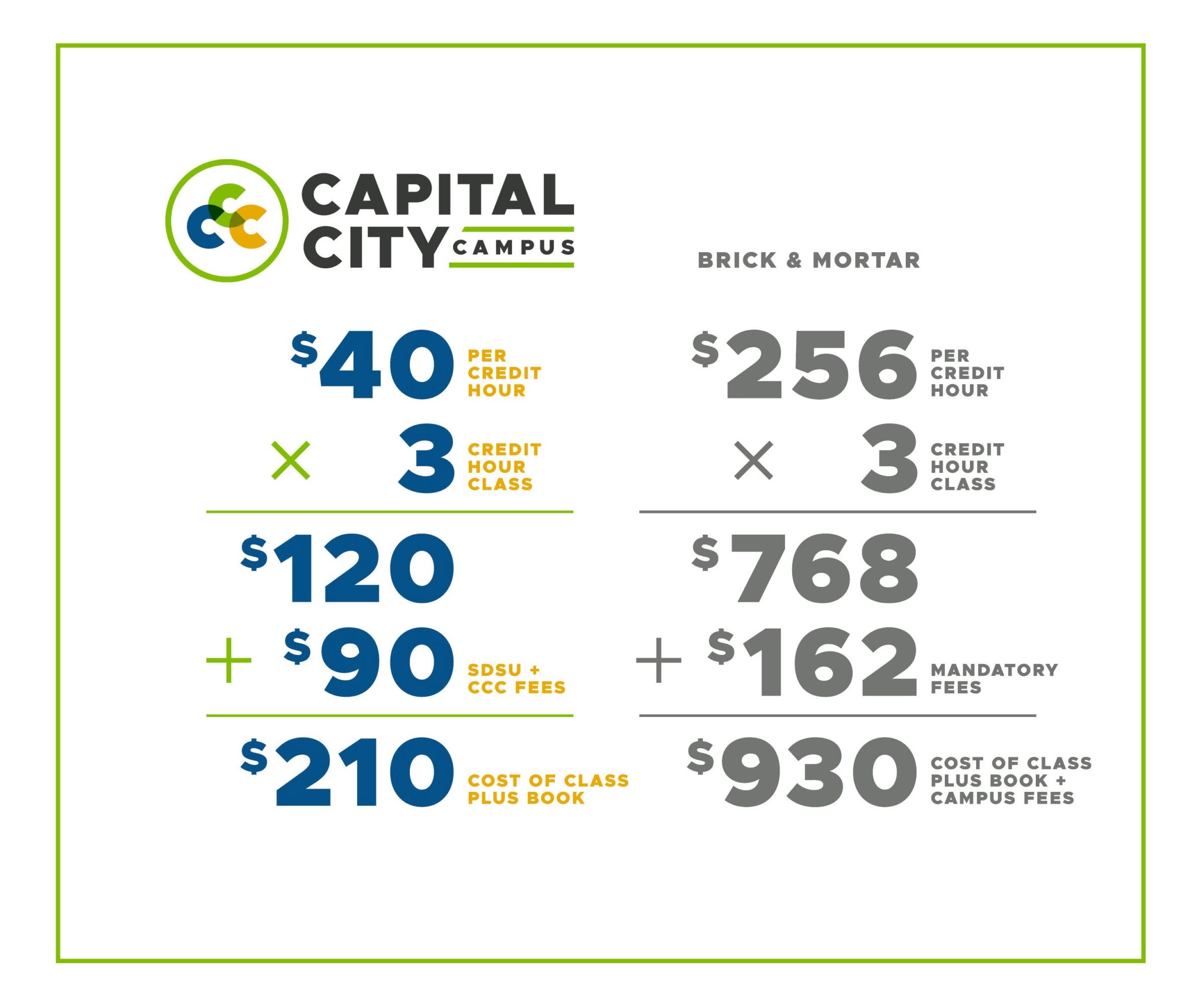 Connect and stay up to date! If you interested in being the first to get updates on Capital City Campus news or if you have any questions regarding the $40 per credit hour offer, please contact us!