Founded in 1982 with a mission to meet post-secondary educational needs of students, Capital University Center (CUC) created a unique hub for learning in central South Dakota. CUC became an institution of the South Dakota Board of Regents (SDBOR) in 2003, working with all six of the SDBOR public universities.
Located more than 150 miles from the state's nearest public university campus and servicing a large percentage of non-traditional students, classes were created with flexibility in mind. By offering classes in the evening and on weekends, utilizing face-to-face and online formats, and opportunities for dual credit courses as well as non-credit adult education seminars, the range for learning is broad. During the summer semester, we encourage traditional-age students in central South Dakota to join our classes and lighten their course loads during their on-campus semesters or simply finish their degrees that much faster.
Throughout more than three decades of this educational journey, flexibility for the needs of students remained at the forefront for the Board of Directors. As with all things in life, CUC needed to evolve and grow as needs changed.
In early 2020, CUC transitioned to Capital City Campus (CCC). Executive Director, Chris Maxwell saw this change as a positive move forward. "As we look to bring more classes and experiences to Pierre, including 'campus' in the new name just makes sense. We are thinking big, thinking ahead. This is our first step toward many future goals at Capital City Campus."
Thanks to the generous support of Wallace R. Halverson and donations from Jim and Susan Mollison, among others, CCC is proud to continue offering central South Dakotans the same outstanding academic opportunities that we envisioned back in 1982 from a state-of-the-art facility here in Pierre.
We hope to see you on campus very soon!
Capital City Campus Board Members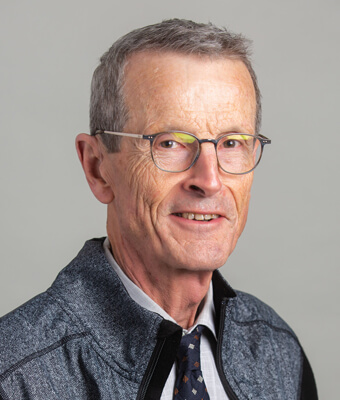 Robert Riter, Chair
Bob Riter, chair of the Capital City Campus Advisory Board, is an attorney with Riter Rogers Wattier & Northrup, LLP.  A Pierre native, Bob holds a B.S. in Economics and a J.D. in Law from the University of SD.  Bob practiced law with his father for 20 years and now with his daughter for nearly 15 years. Bob and his wife Carolyn have three children and five grandchildren.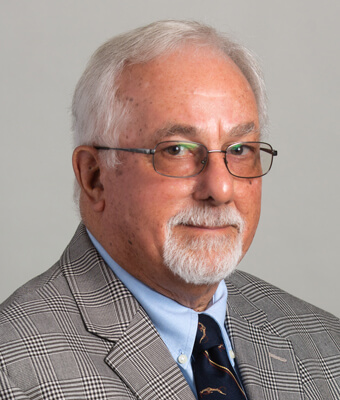 Jim Mollison, Vice Chair
Jim Mollison, Vice Chair of the CCC Advisory Board, is past CEO of SD Concrete Products Co. A graduate of the Colorado School of Mines, Jim is passionate about helping young people obtain the education they need to be tomorrow's leaders. He and his late wife Susan were philanthropic community leaders, including donating to the Capital University Center building fund.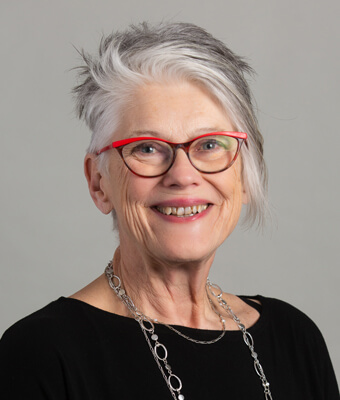 Ellen Lee, Secretary
Ellen Lee is secretary of the CCC Advisory Board. Growing up in a small town taught Ellen that everyone can be a part of building community. Her career includes 26 years as Avera Vice President - Foundation and seven years as a broker associate at Lee Real Estate. She holds an M.A. in Communications/ Public Relations from the University of SD.  Ellen and her husband Tom have two children and four grandchildren.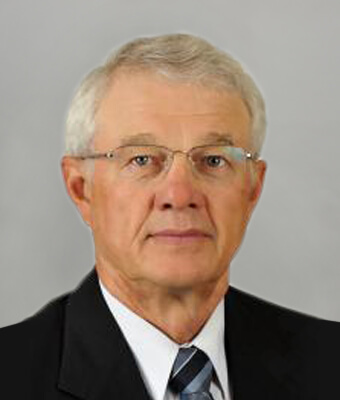 Kevin L. Stulken, Treasurer
Kevin Stulken knows the value of education and determination. He attended the National College of Business, earning degrees in business and accounting to become a CPA. Today Kevin is semi-retired from Stulken Petersen Lingle Walti & Jones LLP. He and his wife Alice make their home in Sioux Falls near their two daughters' families.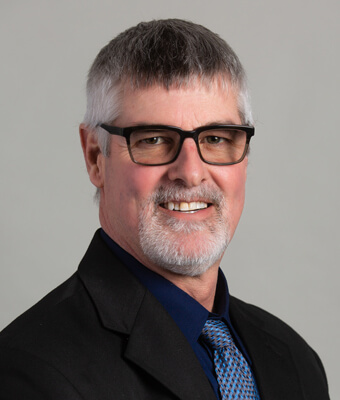 Kelly Glodt
Dr. Kelly J. Glodt has been Superintendent of the Pierre School District for 13 years. He holds educational degrees from SD State University, Fort Hayes State-Kansas, and Kansas State University. Kelly's mission, as a 32-year veteran educator, is to use all available resources in the best way to provide great places to learn for ALL students. He and his wife Sue enjoy having their children's families and grandchildren in the Pierre/Fort Pierre area.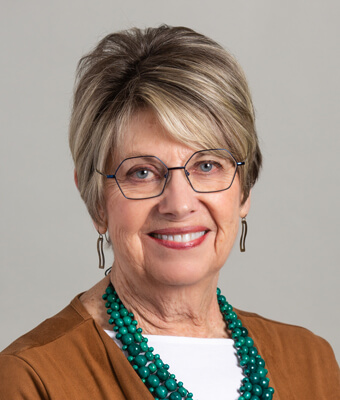 Gloria Hanson
Currently in her third term as Mayor of Fort Pierre, Gloria Hanson grew up on a Stanley County ranch and graduated from National College of Business. Her commitment to continually enhance the quality of life for residents and the experience of visitors has led Gloria to serve in many capacities. Gloria and her husband Ron Schreiner together have six children and nine grandchildren.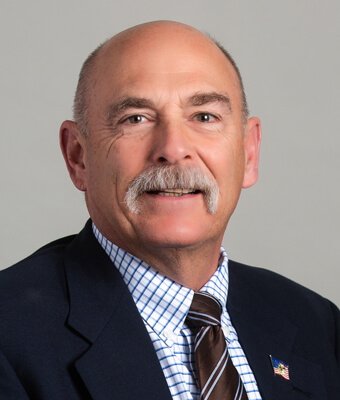 Steve Harding
Retired Colonel Steve Harding served 34 years as an officer in the SD Army National Guard. Today as Mayor of Pierre and Deputy Secretary of the SD Department of the Military, Steve continues to lead and serve to improve Pierre for future generations. Steve is a graduate of Black Hills State University and the US Army Command and General Staff College. He and his wife Monica have three children.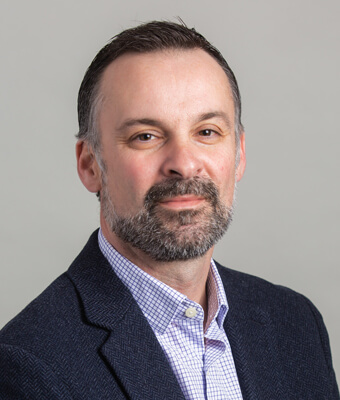 Tom Hart
Tom Hart serves as General Counsel in the Governor's Office and as Policy Advisor for the Department of Labor and Regulation. He earned a B.S in business administration from the University of South Dakota and a J.D. from the USD School of Law. Tom and his wife, Dr. Jill Hart, have two daughters.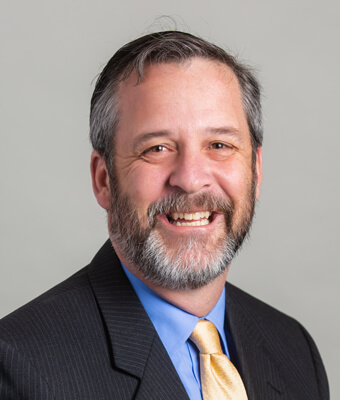 Daniel Hoey
Superintendent Daniel Hoey, of the Stanley County School District, believes that everyone can and should be educated, not only in the formal process but throughout their lifetime. He holds an Education Specialist degree from Wayne State College in Wayne, NE. Daniel and his wife Dr. Rebecca Hoey have four children.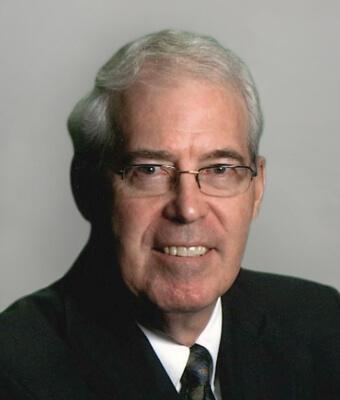 Scott Jones
Scott Jones is known for his deep commitment to his hometown. Employed by Delta Dental of South Dakota for 43 years, including 30 years as President and CEO, Scott graduated from USD School of Business with a degree in management. Scott and his wife Julia are passionate about giving future generations the best possible chance to succeed in life.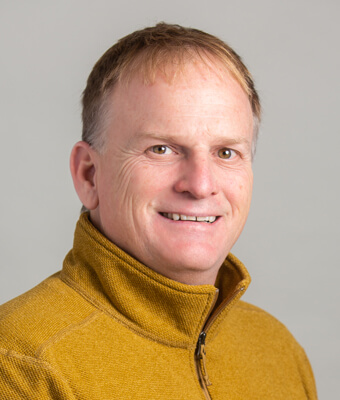 Kevin Mutchelknaus
Kevin Mutchelknaus is Principal of T.F. Riggs High School in Pierre. Kevin is in his 27th year as a school administrator with the last nine years at Riggs. He earned a B.S. and an M.A. from the University of SD and an Education Specialist degree from the University of Sioux Falls. Kevin and his wife Jill have three children.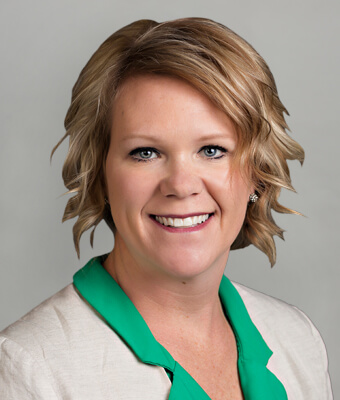 Karna Pfeffer
Karna Pfeffer is Vice President of Patient Care and Chief Nursing Officer at Avera St. Mary's Hospital. After earning a BSN from SDSU, Karna returned to Pierre, her hometown, to work and raise her family. Ensuring that people in rural SD have access to great quality health care and low cost education close to home are priorities for Karna. She and her husband Josh have three daughters.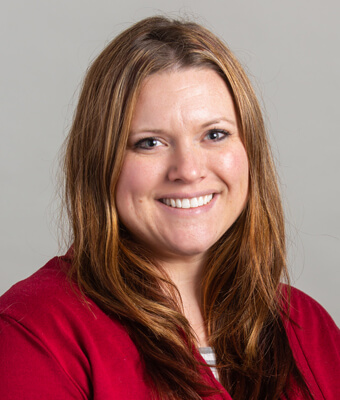 Jamie Seiner
Jamie Seiner became CEO of the Pierre Area Chamber of Commerce in May 2018. Jamie grew up in St. James, MN and moved to South Dakota to attend SD State University where she earned a B.S. in Family and Consumer Science/ Affairs and a M.S. in Family Financial Planning. Jamie and her husband Buddy share three children and a love of life on the Missouri River.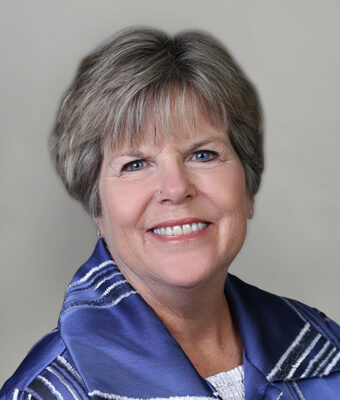 Cheryl Stone
Cheryl Stone is a Human Resources professional. Cheryl holds degrees in Business Management from Northern State University and Sociology from SD State University. She earned both degrees as a non-traditional student at Capital City Campus. Cheryl and her husband Dennie share a son, daughter-in-law, and two grandchildren.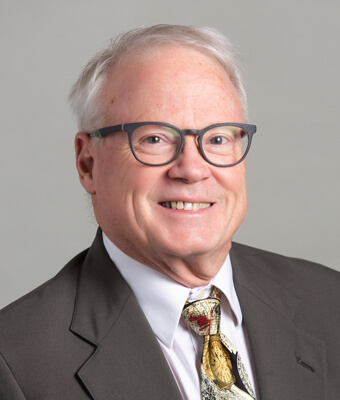 Ron Woodburn
Ron Woodburn was Director of CCC (formerly Capital University Center) from April 2004 until December 2013. After retiring as director, he joined the Advisory Board. A native of Oklahoma and a lifelong musician, Ron earned a Bachelor of Science in Geography from Oklahoma State University and Master's in Geography from the University of Alberta. He and his wife Glenda have a trio of daughters and seven (soon to be eight) grandchildren.